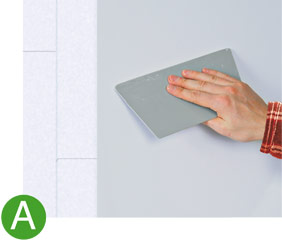 To increase the pressure resistance of the boards,
we recommend applyinga solid Painter and Repair Fabric using Glassfibre and Non-Woven Wallpaper Adhesive GK.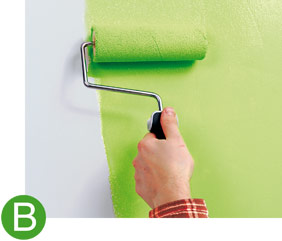 Paint
Using the additional Painter and Repair Fabric results in a uniform smooth and strong surface for high quality wallpapering as well as for filling, painting and varnishing techniques.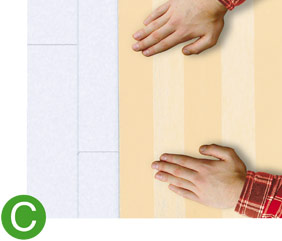 Wallpaper and wallcoverings
All kinds of wallpaper and wallcovering can be applied directly onto the white ®pufatherm surface. We recommend the adhesives GK or GTV. Use a wallpaper remover if the wallpapers are difficult to C remove during the next renovation.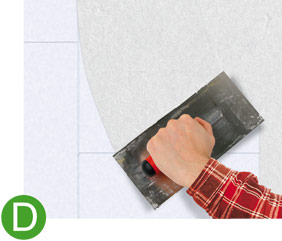 Synthetic-resin emulsion plasters
can be applied without reinforcement strips onto the white side of ®pufatherm.